The Kenn Centre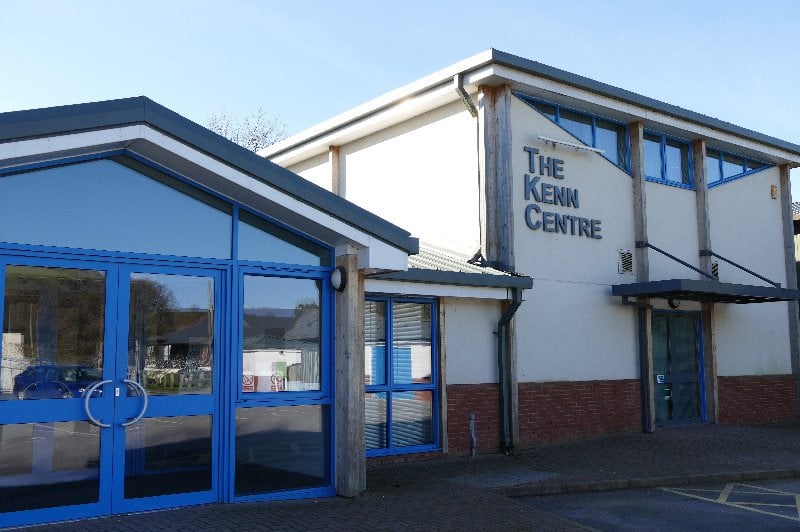 Registered Charity No: 274073


Welcome to the Kenn Centre.
The Centre, which was was completed in June 2009, is situated in the village of Kennford, close to Exeter and with
easy access to the M5, A30 and A38.

Are you looking to hold a club event, party, celebration, wedding reception, meeting or conference?
With rooms to accommodate from 4 to 250 people, with superb support facilities including IT equipment,
changing accommodation and a fully fitted commercial standard kitchen, we have everything you will require.

All the information you need can be found on our web site.

Please Contact Us
or ring 07860 718348



Postal address: Kenn Centre, Exeter Road,
Kennford, Exeter, EX6 7UE

CORONAVIRUS (COVID-19)

Statement by the Kenn Centre Management Committee

The Centre is closed apart from bookings which relate to direct treatment services run by the health and social care sector.

We aim to reopen as soon as Government regulations allow.

Amid the developing Coronavirus situation, the Kenn Centre Management Committee would like to assure hirers that the safety and well being of persons using the Centre is of the utmost importance.

We have increased the frequency of cleaning all contact surfaces, particularly door-handles and toilets. We shall ensure that supplies of hand-wash soap continue to be available and that our electric hand driers are fully functioning.

We shall continue to take every precautionary measure to ensure the Centre remains as clean and hygienic as possible.

We would like to take this opportunity to remind hirers of the current Government advice while using the Centre:

Wash your hands frequently, with soap and water, for at least 20 seconds each time.
Avoid touching your face and eyes.
Cover your mouth and nose when coughing or sneezing.